SIMPLE AND STRAIGHTFORWARD
OUR REPAIR PROCESS
For all your software and hardware computer repairs!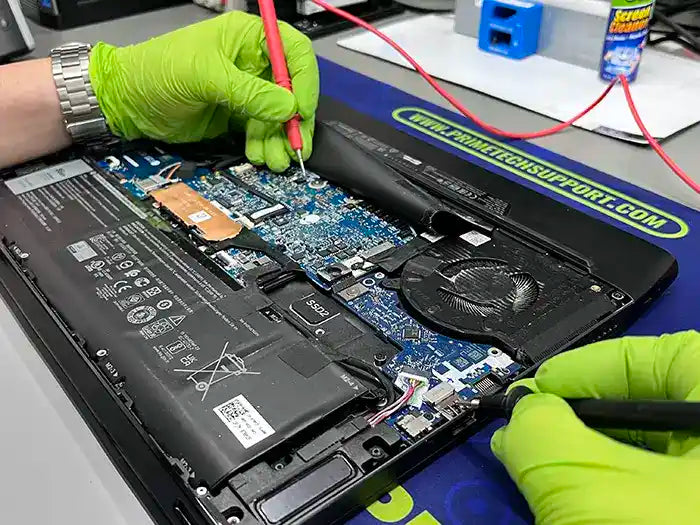 Our process is straightforward when it comes to repairing your personal devices. We provide you with updates at every step of the process. We will deliver pictures, videos, and anything in between. Our process is very transparent and we are honest with the services we provide. That's why we've created a simple 3-step process designed to make things as easy as possible for you.
We know how important it is to have a working personal device. That's why we have a simple and straightforward process to help you get your device repaired as quickly as possible. If you have any questions about our process or would like a quote, please don't hesitate to contact us. We would be more than happy to help you get your device working again.
Our Computer Repair Process
Diagnostic & Quote
The first step of the process is crucial. We accurately diagnose the issue in your device and provide a quote for the repair.
Repair
We fix and repair every single issue found in the diagnosis to get your device back in working order.
QA & Pick up
With our Quality Assurance, we make sure your computer repair is done right the first time to get it back to work in no time!
FAST & RELIABLE
DO YOU NEED A COMPUTER REPAIR SERVICE?
Hardware and Software Repair Solutions
Explore our Services
We use 6R's in our Company
REPAIR, REUSE, REDUCE, RECYCLE, REFUSE, RETHINK
We are a company that has been environmentally conscious from the start. We fix your devices to keep them running longer and efficiently for you, so they don't contribute unnecessary waste in this world!