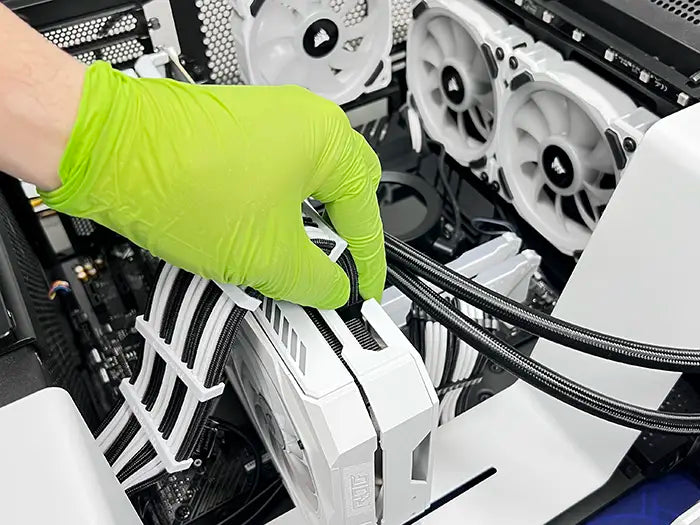 What to Expect from a Gaming PC Consultation
Get Expert Advice on Choosing the Right Parts for Your Gaming PC
Are you planning to build a gaming PC but don't know which parts to buy? Or, do you need a second opinion on the parts you have already purchased? Our team of expert technicians is here to help.
With our gaming PC consultation service, you can expect to receive personalized and comprehensive advice on choosing the right components for your gaming PC. Whether you're a beginner or an experienced builder, we can help you build the best PC for your needs and budget.
Schedule a Consultation to Get Your Questions Answered
At our consultation service, we understand that building a Gaming PC can be overwhelming, especially if you are new to it. That's why we offer consultations to answer any questions you may have. No question is too small or too big for our team of experts.
We will schedule a consultation with you at a time that is convenient for you. During this consultation, we will discuss your needs, preferences, budget, and other factors that will influence your gaming PC's performance. We will provide you with detailed recommendations and tips to help you make informed decisions.
Benefits of Our Gaming PC Consultation Service
By utilizing our gaming PC consultation service, you can enjoy several benefits, including:
Personalized advice from expert technicians
Comprehensive guidance on choosing the right components for your gaming PC
Second opinion on parts you have already purchased
Tips and recommendations to optimize your gaming PC's performance
The consultation Fee goes toward the Gaming PC Build Services if you decide that build your dream Gaming PC
Let Us Help You Build Your Dream Gaming PC
Don't let the complexity of building a Gaming PC hold you back from enjoying your favorite games. Contact us today to schedule a consultation, and let our team of experts help you build your dream gaming PC, or book the service right here. 
Gaming PC Consultation FAQs
The diagnostic is so that when we look at your unit. We can provide you a comprehensive summary of the primary and secondary issues or suggestions that may pop up during the diagnosis.
We have an estimated time from 1 to 4 hours deppending on the issue. Once we receive the unit it will go into our Diagnostic Queue and it will be diagnose in the order it was received. If you would like a RUSH service so we can diagnose the unit while you wait do not forget to select the option when checking out.
A Gaming PC Consultation can help you make informed decisions when building or upgrading your Gaming PC. The experts can recommend the best components and configurations for your needs, ensuring you get the optimal performance and value for your investment.
Before the consultation, it's helpful to have a list of games you plan to play, your budget, and any performance requirements you may have. It's also useful to have a basic understanding of the components and their specifications.
Yes, a Gaming PC Consultation can help you upgrade your existing PC by identifying the components that need to be replaced or upgraded. The expert can recommend compatible and cost-effective components that will improve your PC's performance.
Yes, a Gaming PC Consultation can help you troubleshoot your PC problems by identifying the root cause of the issue and recommending appropriate solutions.
Yes, many Gaming PC Consultation services offer remote consultations via video conferencing or phone calls, making it convenient for you to get expert advice from the comfort of your own home.
Software warranty is 30 days and Hardware warranty is 90 days from pick up/delivery.
Our Gaming PC Consultation Process
Diagnostic & Quote
The first step of the process is crucial. We accurately diagnose the issue in your Gaming device and provide a quote for the repair.
Repair
We fix and repair every single issue found in the diagnosis to get your device back in working order.
QA & Pick up
With our Quality Assurance, we make sure your Gaming repair is done right the first time to get back to work in no time!