Security Cameras: They Are Here to Enhance Your Home Security!
Just by itself, the presence of cameras enhances the level of security of any home or business. People behave clearly different if they are aware of the presence of a security camera system. Public institutions and homes both have benefited from this technology.
The advantage is that today security cameras are more affordable and over the time this technology would keep increasing.
That's why more parents around the world take the initiative to install these devices at home, in order to make sure what is happening with their kids. To verify the real behavior of their nannies without parent's presence, monitor the presence of strangers, or make sure about the activities that kids really develop during the day.
On the other hand, many businesses in the United States have invested heavily in surveillance technology to protect products and to promote safer workplaces. A couple of reasons that support the installation of these devices include the prevention of sexual harassment, to ensure the effectiveness of employees and especially to prevent common theft.
The multiple benefits of security cameras are well known around the world. Let's check some general conditions to take into account if you are going to purchase one:
If you have the opportunity to decide between a wired o wireless security camera. Always prefer the wired one. The image is clearer and you won't have to deal with the interferences of wireless products.
If the place to be monitored has little or no light you need to consider the installation of cameras that include Infra Red Led's, in order to capture images with enough quality.
Always prefer a high-resolution camera; take it for sure that it would give you the best images. A high-resolution camera is the one with 480 lines or more. If you are going to make an investment make a good one.
With this brief tips, we just give you an idea of the general conditions related to surveillance cameras.  If you are the owner of a home business or you just want to give an extra "eye" to your home, our Prime Tech Support team is ready to advise you the best solution that suits your needs.
---
FAST AND RELIABLE
Smart Home Services
Our team is here to help you resolve your technical needs, we go far and beyond to make sure you are fully satisfied with our Smart Home Services.
Book today!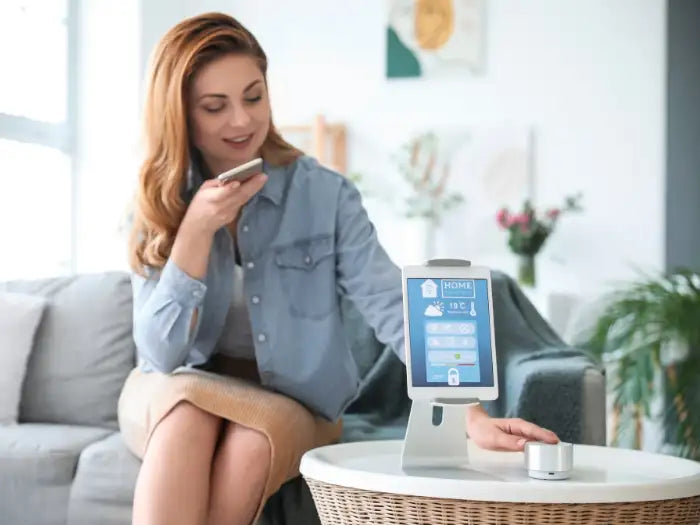 From our Gaming PC Customers
★★★★★

Amazing work there very smart techs, anything you need done explain and your wish will be granted. I needed my power supply optimization, and the tech had no issues doing it. Thank you so much for the support. Click here to read the review on Google

Joshua Sewell

Miami, FL
★★★★★

I brought in my gaming PC for high CPU temperature issues. I was beyond pleased with the service I received. They kept me informed through out the diagnostic process and repair by sending pictures and also the diagnostic reports. The location is super clean and the staff and tech experts were super friendly, polite, and informative through out the process. I was informed they do gaming pc builds and offer a lot services and maintenance for gaming PCs, which is good to know and have in the miami area. Their services are reasonably priced. Highly recommend and will be coming back for any future needs.

Jennifer

Miami, FL
★★★★★

This is the place for any of your gaming pc build needs. I recently purchased a 4090 Founders edition graphics card and a LIAN LI XL case and needed them to transfer my components from my old case to my new case along with my new graphics card. I called Prime tech support, and they were excited to do the install Darian and Augustus greeted me when I arrived and finished the job the same day! Darian was the tech that did the installation, and he did an amazing job and offered to run some tests for me when I came to pick it up in person, to show my PC was running at a premium level. I recommend this place for any gaming pc needs and builds.
I am attaching pictures of my build.
thank you! Click Here to read th review on Google

Jorge Marrero

Miami, FL